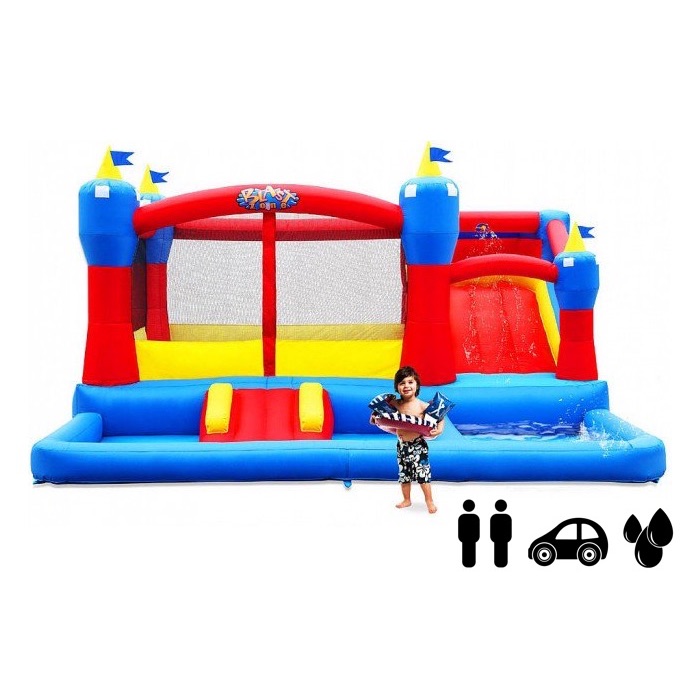 Misty Kingdom
$85/weekend/holiday, $70 weekday - The Misty Kingdom Bouncer has four different activities to keep even the most high energy of children happily occupied for hours on end. 13'L x 14'W x 8.4'H Works best outdoors.
The massive splash area along with climbing, bouncer, and slide structure can accommodate up to six children at one time with room to spare. Younger children can easily navigate the slides, with the small one in the middle leading them straight to the bouncer. Safety netting encloses the entire bounce area to secure jumpers.
Please call/text us at 785-422-6450 to ensure this product is available on the date needed before paying online. Also, please read through our Bounce House FAQs before reserving.